The Tiki Hut at Henderson's Wharf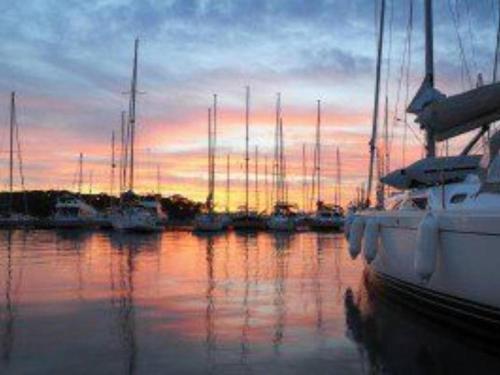 If you are looking to host a unique event on the water, look no further. The Tiki Hut at Henderson's Wharf is the destination you have been looking for. The views are amazing, 180 degrees of water, dramatic sunsets and fabulous tiki style amenities that will assure that your guests have a unique experience in the heart of Fell's Point. The Tiki Hut at Henderson's Wharf is clearly 180 degrees from ordinary.
Upon arriving at Henderson's Wharf, your guests will be shuttled via the Tiki Hut Mobile to the end of the Pier where they will be welcomed with a Hawaiian Lei, and our famous Tiki Punch. There are select food packages that make your planning easy, or you can customize your event just the way you like it!
If you want to make an even bigger splash ask about the Urban Pirates Adventure. The pirate ship Fearless will dock at the Tiki Hut and take your guests on a one hour water adventure. Their lively crew will get your guests laughing, singing, dancing, and playing games like a pirate.
Please call 410.951.1650 today to book your next event
Download the Tiki Hut menus here.